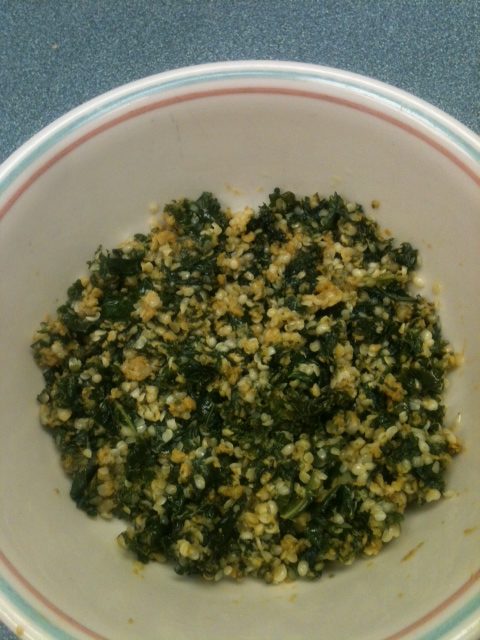 Cheesy Kale Salad
I thank God for simple nutritious meals that I have needed this whirlwind week of supporting my son, who the news media has dubbed "The Lemonade Boy." We have been busy with Joshua's fundraising efforts and I have not had time to prepare my choice meals with the exception of The Cheesy Kale Salad. This recipe is adapted from The Garden Diet menu plan:
Ingredients
1/2 bunch of kale
1/8 cup of apple cider vinegar
1/4 tsp salt
1/4 tsp cumin
1/4 tsp coriander
1/8-1/4 cup of nutritional yeast
1/4 cup hemp seeds
1 1/2 tablespoons of Extra Virgin olive oil.
Directions
Slice kale into thin strips and place in a bowl. Add vinegar and salt and toss. Add hemp seeds, cumin, coriander and yeast and toss. Add olive oil and toss. Serve and eat this simply delightful dish.